Pharmaceutical
Ribbon solutions for the pharmaceutical industry
There have been major developments in medical and laboratory labelling over recent years. The main drive has been patient safety and traceability.
Applications vary from labelling for blood bag tracking, syringe identification, asset tracking, instrument tracking, cryogenics and etc. Most of these labelling applications require variable data and thermal transfer printing has proven an invaluable and a strong solution. In addition, these bar code ribbons often need to meet a number of FDA guidelines and/or have specific certificate of compliances to meet the demanding performance characteristics required in this market sector where patient well being is critical.
ITW's range of wax resin and resin thermal transfer ribbons are suited for a variety of these applications when matched with suitable specialist self adhesive labels.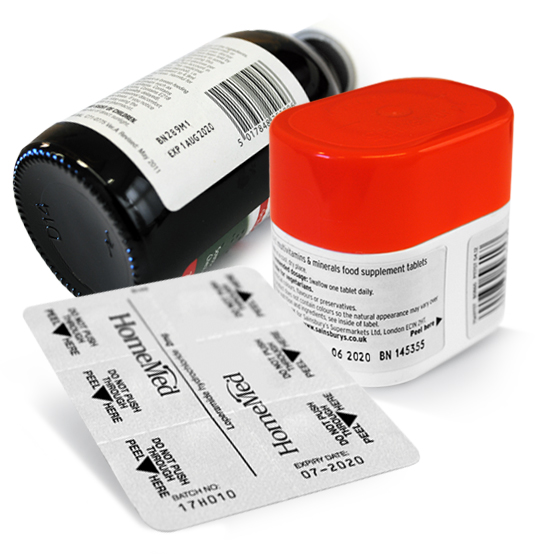 The perfect ribbons for pharmaceutical applications