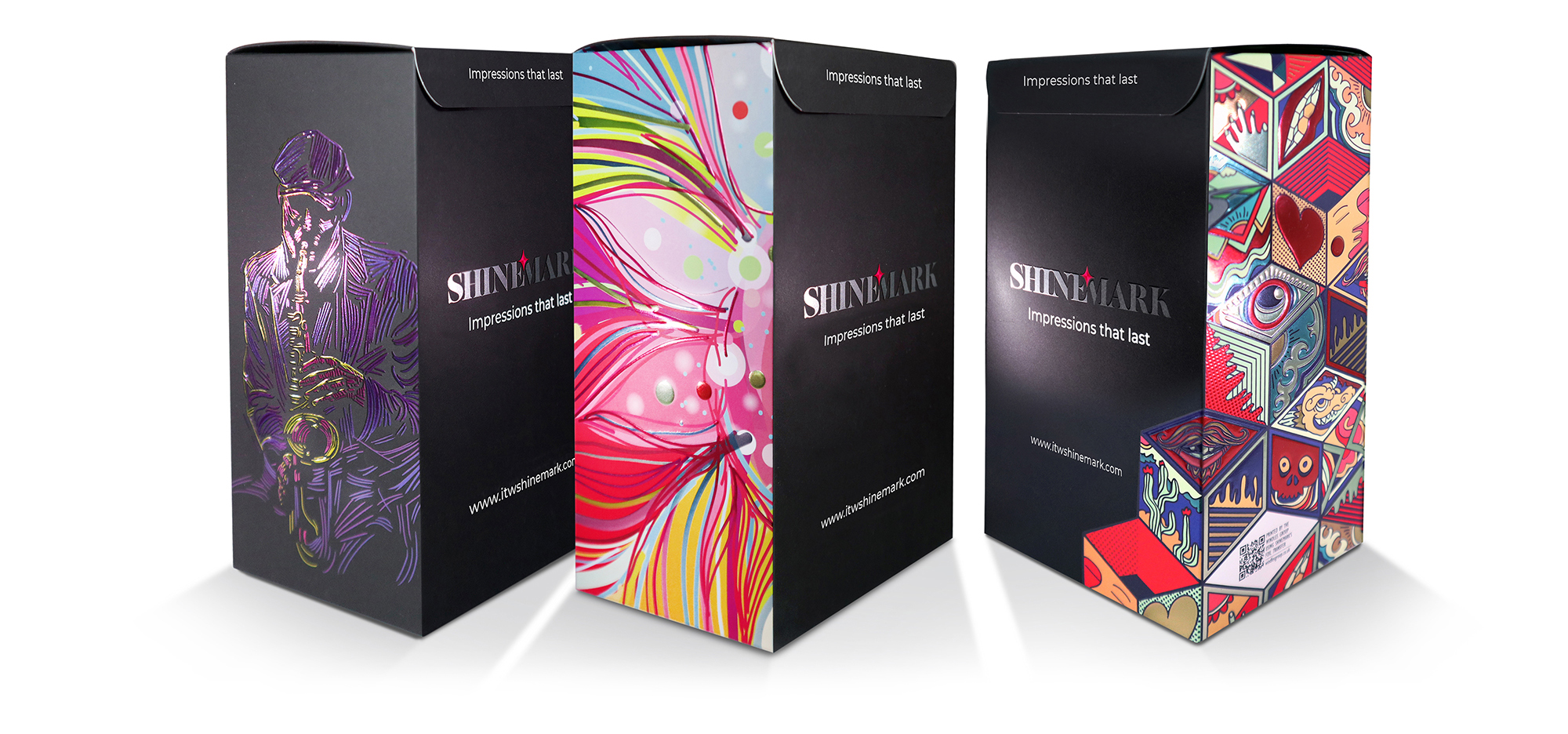 ShineMark's new TTR customer sample pack printed with ShineMark Offset Cold Transfer.
We have created a comprehensive range of sample packs in a range of cartons with visual impact. These packs allow you to test ShineMark's complete category of products. As for example if you wanted to test ShineMark's near edge wax resin you would request the Near Edge Wax Resin Pack where you can test not only the B112, but the entire range of near edge wax resins and gain a greater understanding of ShineMark's offering.
Understanding Our Ribbon Range
Watch how we created our brand new sample packs using ITW's ICF Offset Cold Foil
in partnership with Windles

.
Request A Sample Pack
Complete the sample request form below to receive your ribbon sample pack.