Food
Ribbon solutions for food labelling applications
Today's food labelling has grown as the worlds population has grown. The demand for key information such as ingredients as well as facts has led food producers to spend more time in ensuring correct data.
To compliment the food facts traceability is just as important now than it has ever been. Hence there is a focus on ensuring batch codes and use by dates are clearly marked at point of packaging.
Although there are other technologies that can suffice such as inkjet coding – the food sector still prefers thermal transfer ribbons. Fast, easy, clear and effective.
At ITW we have a range of PrintheadSaver® thermal transfer ribbons For a variety of applications whether it is a stand alone desktop printer that is printing pallet labels right through to printing directly onto flexible packaging.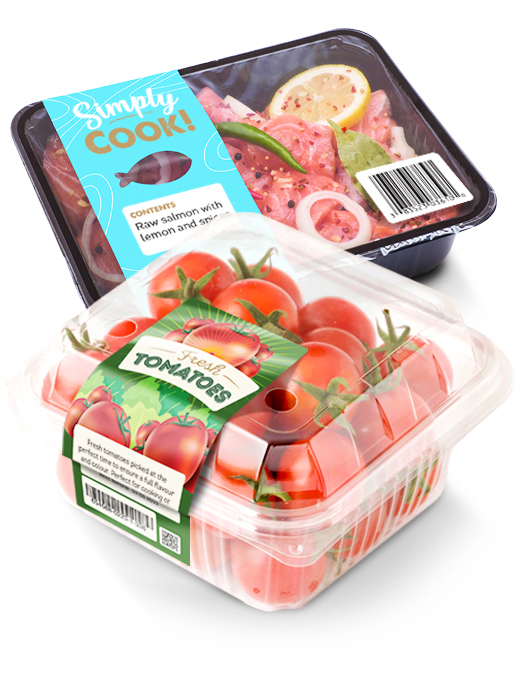 The perfect ribbons for food applications