Chemical
Solutions for extreme chemical applications
Bar code labels that are used to identify chemicals within drums must be able to withstand the extreme environments they are routinely exposed to and remain durable and legible throughout the life of the label. As these hazardous material combinations (labels/ribbons) are exposed to some of the harshest environments, it is critical that the information printed on the label stays on the label and is able to withstand salt water, solvents, UV exposure, and varying weather conditions. Typically resin ribbons are required.
It is also important that this ribbon/label combination conform to certain standards for chemical applications like BS-5609, while providing the resistance and performance characteristics needed for these extremely challenging environments. Contact us to find the correct PrintheadSaver® thermal transfer ribbon/label combination you need to generate extremely durable images in chemical applications.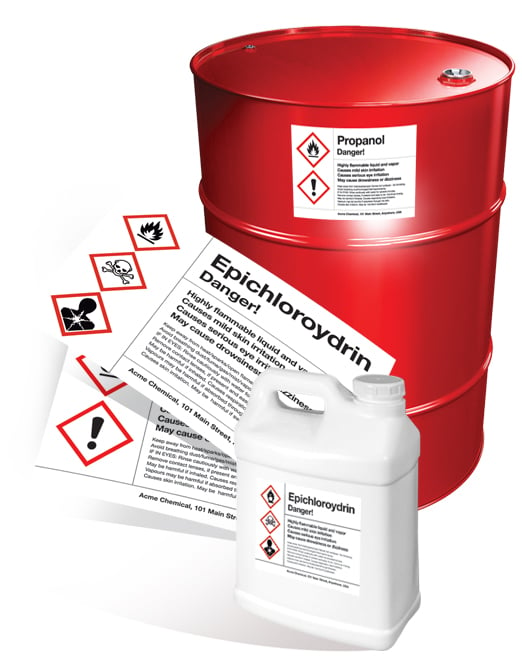 GHS Labelling
What is GHS Labelling?
GHS is a system that has been created by the United Nations for standardizing the classification and labelling of chemicals throughout the world. Under the GHS standard, labels include signal words, pictograms, hazard and precautionary statements on durable labels to ensure workers are informed and prevent dangers.
There are a number of components that make the BS 5609 certification for chemical drum labelling possible, from the label to the thermal transfer ribbons to the printer itself. ITW Thermal Films Wax Resin and Resin Black and Red Ribbons offer resistance to chemicals, abrasion and other environmental factors.